Edmund de Waal
talking about Psalm, his new work for the Ghetto at the 2019 Venice Biennale
In May 2019, Edmund de Waal's Psalm will open during the Venice Biennale preview week.
The exhibition will be in two parts. The first will be within the Canton Scuola, the beautiful sixteenth century synagogue within the Ghetto Nuovo. New installations of porcelain, marble and gold will reflect the literary and musical heritage of this extraordinary place.
The second will be a pavilion at the Ateneo Veneto, near the Fenice Opera House which will house 2,000 books by exiled writers, from Ovid to the present day. All the books will be in translation, reflecting the idea of language as migration.
Edmund de Waal
Edmund is an internationally acclaimed artist and writer, best known for his large-scale installations of porcelain vessels, often created in response to collections and archives or the history of a particular place.
He is also renowned for his family memoir, The Hare with Amber Eyes, which has won many literary prizes, including the Royal Society of Literature's Ondaatje Prize and the Costa Biography Award.
He was made an OBE for his services to art in 2011. In 2015 he was awarded the Windham-Campbell Prize for non-fiction by Yale University. He has several honorary doctorates and is an Honorary Fellow of Trinity Hall, Cambridge. He is on the Advisory Committee for The Royal Mint and is a Trustee for the V&A Museum, the Gilbert Trust and The Saturday Club Trust.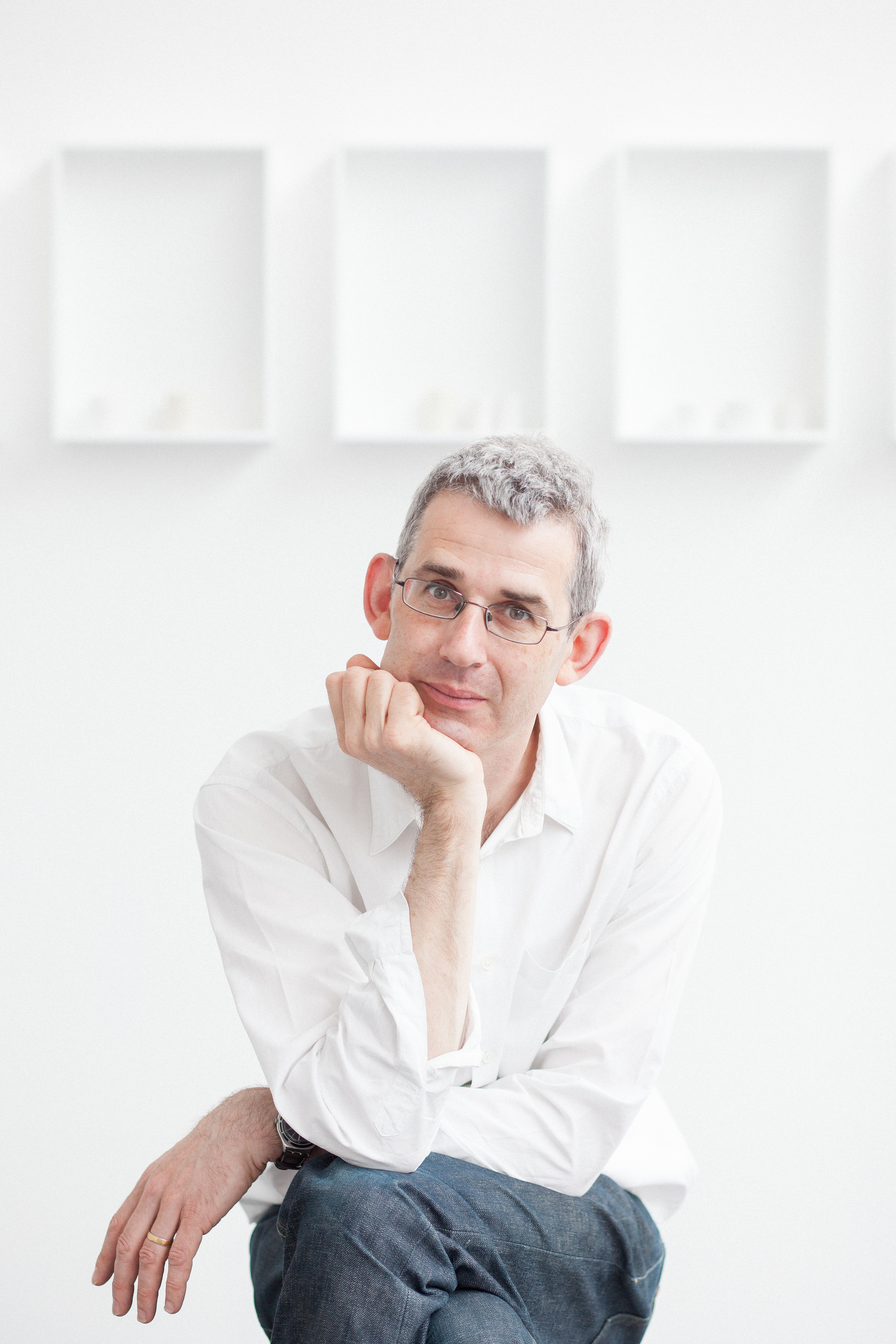 "This is the project I have always dreamed of doing. It is about exile - what it means to have to move to another country, to speak another language. It brings new installations based on the Psalms, the poetry of exile, into some of the most beautiful spaces of the Ghetto..."