Connectography: Mapping the Future of Global Civilization
Parag Khanna
Connectography completes Parag Khanna's trilogy on the future of world order. In this book he guides us through the emerging global network civilization in which mega-cities compete over connectivity more than borders. His journeys take us from Ukraine to Iran, Mongolia to North Korea, Panama City to Dubai, and the Arctic Circle to the South China Sea—all to show how 21st century conflict is a tug-of-war over pipelines and Internet cables, advanced technologies and market access.
Yet Connectography is a hopeful vision of the future. Khanna argues that new energy discoveries and innovations have eliminated the need for resource wars, global financial assets are being deployed to build productive infrastructure that can reduce inequality, and frail regions such as Africa and the Middle East are unscrambling their fraught colonial borders through ambitious new transportation corridors and power grids. Beneath the chaos of a world that appears to be falling apart is a new foundation of connectivity pulling it together.
Parag Khanna
Parag Khanna is a leading global strategist, world traveller, and best-selling author. He is a CNN Global Contributor and Senior Research Fellow in the Centre on Asia and Globalisation at the Lee Kuan Yew School of Public Policy at the National University of Singapore. He is also the Managing Partner of Hybrid Reality, a boutique geostrategic advisory firm, and Co-Founder & CEO of Factotum, a leading content branding agency.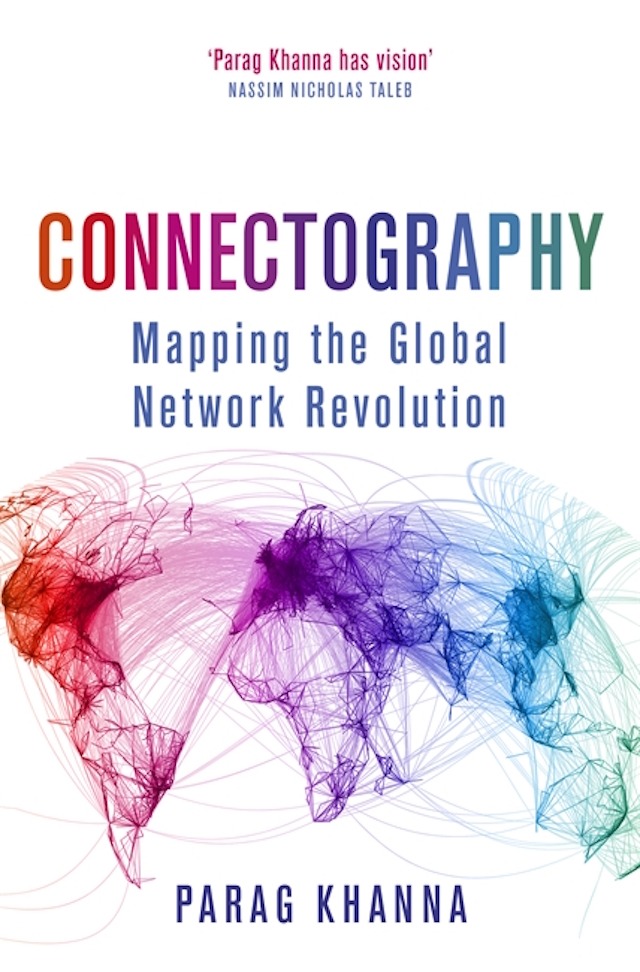 "For those who fear that the world is becoming too inward-looking, Connectography is a refreshing, optimistic vision."