Peter Maurer
President of the International Committee of the Red Cross (ICRC)
COVID-19 and conflict: How the crisis is shaping the future of humanitarian action
Peter will be sharing his insights into the challenges that the ICRC faces as it responds to the Covid-19 pandemic and supports some of the world's most vulnerable communities during this critical time. He will also be discussing the broader effects of the pandemic, which are changing and ultimately shaping humanitarian action in the longer term and looking towards innovative solutions to meet current and future needs.
Peter Maurer
As President of the ICRC, Peter has a unique exposure to today's main armed conflicts and the challenges of assisting and protecting people in need. He travels regularly to the major conflict theatres of the world including Syria, Iraq, Yemen, South Sudan and Myanmar. As the ICRC's chief diplomat, and through the ICRC's principled, neutral approach, Peter regularly meets with heads of states and parties to conflict to find solutions to pressing humanitarian concerns.
Peter entered the Swiss diplomatic service in 1987, where he held various positions in Bern and Pretoria before being transferred to New York in 1996 as deputy permanent observer at the Swiss mission to the United Nations. In 2000 he was appointed ambassador and head of the human security division in the political directorate of the Swiss Department of Foreign Affairs in Bern.
In 2004, Peter was appointed ambassador and permanent representative of Switzerland to the United Nations in New York and in January 2010, he was appointed Secretary of State for Foreign Affairs and took over the reins of the Swiss Department of Foreign Affairs, with its five directorates and some 150 Swiss diplomatic missions around the world.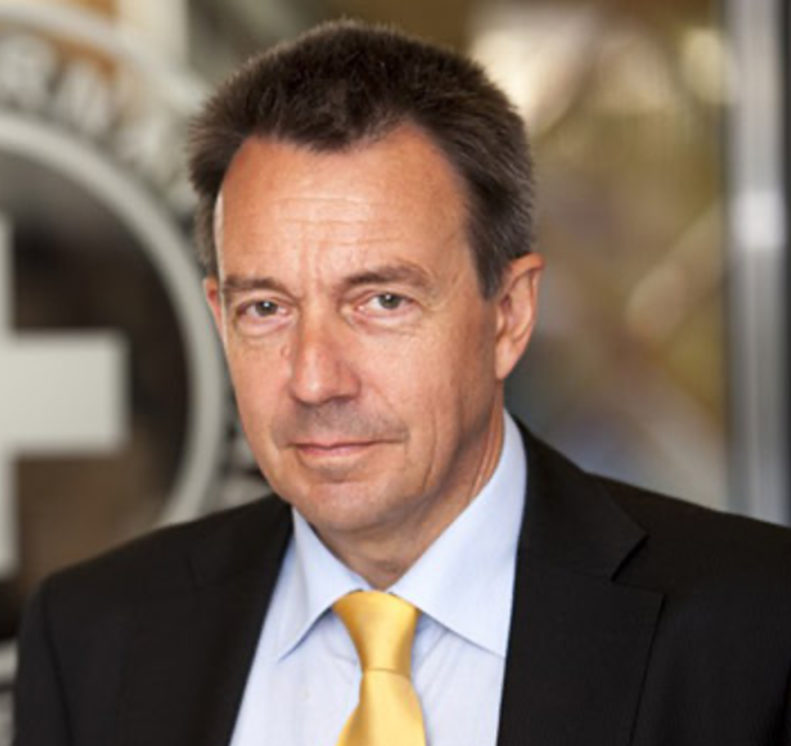 "Conflict zones are the sharp end of pandemics. Communities are already living on a knife edge where additional shocks can be catastrophic. Now the ICRC is seeing first-hand how COVID19 and its economic aftershocks are deepening fragility... These are critical issues on which we must urgently focus."