Thomas Heatherwick and the Garden Bridge Trust
creators of London's iconic new 'Floating Garden'
The Garden Bridge is an incredibly bold idea, the chance to walk through woodlands over one of the greatest rivers in the world. It will improve the quality of life for everyone in London. For commuters, it is a quick and beautiful route to and from Waterloo Station. For dreamers, it is a quiet place to linger among trees and grasses to look at the views. For tourists, it is an unforgettable landmark.
It will link the North Bank to the South Bank – the huge theatrical institutions of Covent Garden in the West End to the South Bank with its film and television centres, concert halls and art galleries. On that stretch of the river are the most stunning views. It will be a place to set hearts racing and calm troubled minds. It will be open to all, changing with the seasons, enchanting everyone who uses it.
Thomas Heatherwick
is a British designer whose prolific and varied work over two decades is characterised by its ingenuity, inventiveness and originality. Defying the conventional classification of design disciplines, Thomas founded Heatherwick Studio in 1994 to bring the practices of design, architecture, sculpture and urban planning together in a single workspace. Thomas leads the design of all Heatherwick Studio projects, working in collaboration with a team of 170 highly skilled architects, designers, and makers. Thomas' unusual approach challenges every brief from first principles, to produce unique solutions for each project's needs. In applying artistic thinking to the needs of modern cities, the team is engaged in creating some of the most acclaimed and memorable projects of our time.
Thomas trained in three-dimensional design in Manchester and at the Royal College of Art in London, and has been appointed a Commander of the Order of the British Empire. He is also an Honorary Fellow of the Royal Institute of British Architects, a Royal Academician and in 2004 became the youngest Royal Designer for Industry.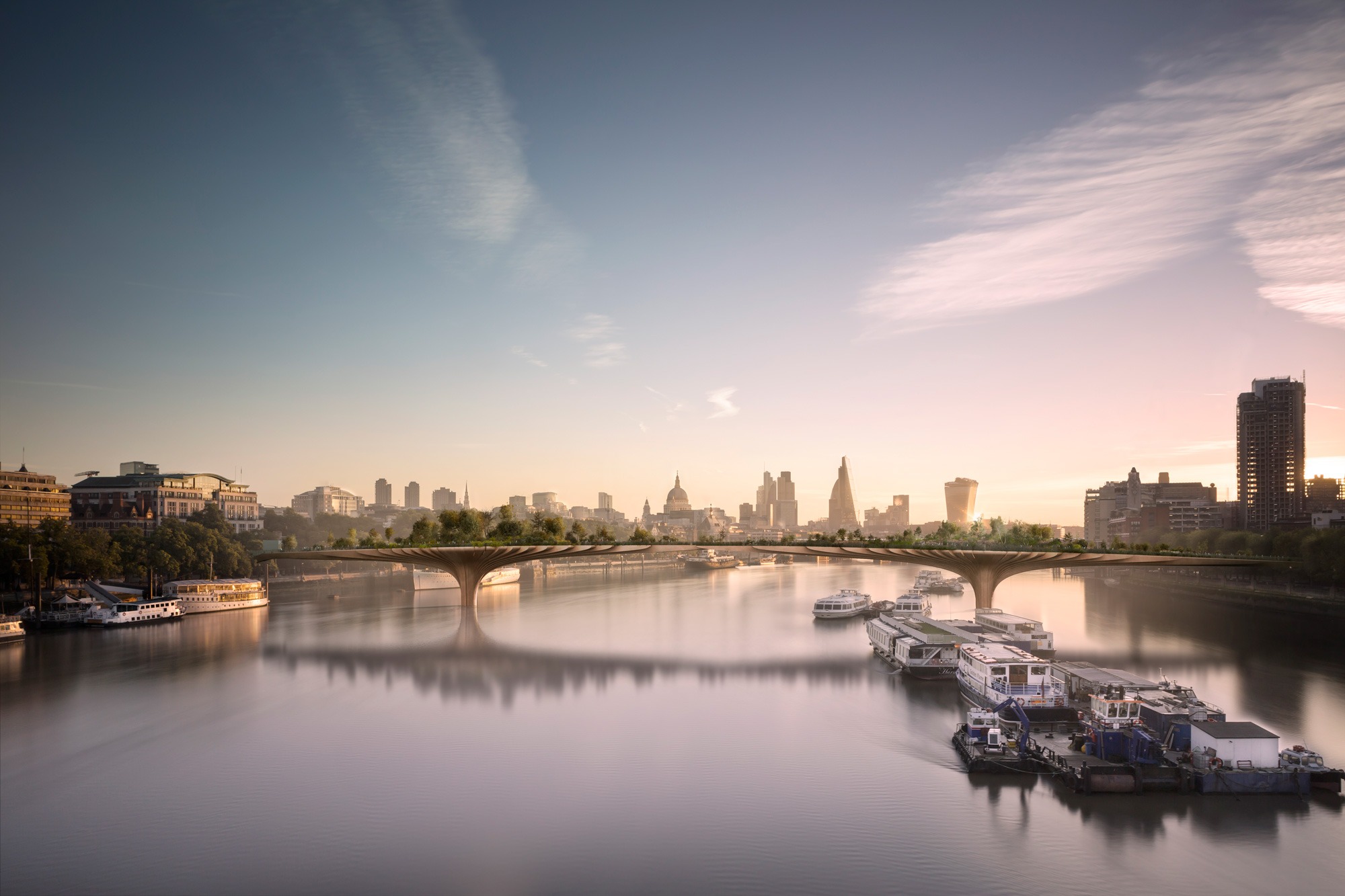 "It will be like a tiara on the head of our fabulous city."