Redefining Growth in the 21st Century
Martin Stuchtey and Per-Anders Enkvist
We are standing at a crossroads. A massive disruption of new, effectively exponential technology is sweeping through our economy just at a time when the economic, social and environmental costs of conventional growth are becoming ever more evident.
Disruptive technology is one of the defining economic trends of our age. What is the true impact of such disruption on the world's economies, and does it have the potential to solve global problems such as low growth, inequality and environmental degradation? Why not seize this opportunity and make it a good disruption?
A Good Disruption highlights some of the huge costs that are at stake and argues that managing such disruption will be the defining business challenge of the next decade.
Martin Stuchtey
Martin is founder and managing partner of SystemiQ Ltd, a specialist for large-scale environmental programs. Previously, he worked at McKinsey in various leadership positions, most recently as Director of the Center for Business & Environment. He is a strategic advisor to the World Economic Forum and a professor for resource strategies.
Per-Anders Enkvist
Per-Anders was a consultant with McKinsey for 15 years, for the last seven of which he was a partner in its sustainability practice. He was the global leader of McKinsey's work on climate change and a co-leader of its work on the circular economy. Per-Anders recently founded his own consultancy, Material Economics.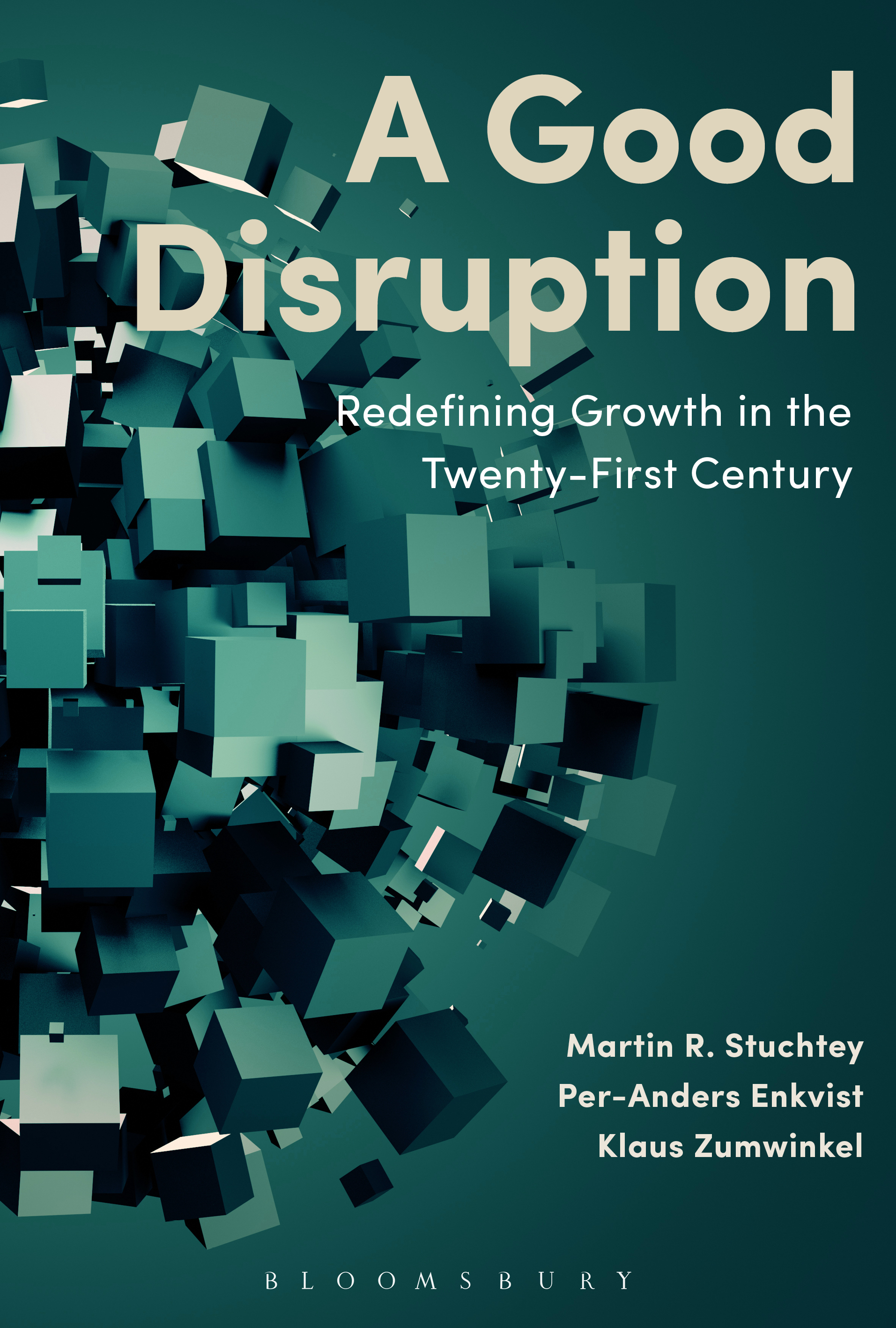 "Inspired and inspirational … It is beautifully written by those who know how to deliver as well as how to analyse. It is a tremendous achievement."