New materials for the low carbon economy
MIT Professor Donald Sadoway on batteries and steel
If we have any hope of stabilising the global climate, we urgently need to find new ways to produce the materials upon which our economies are built, and new ways to store energy.
Join Prof. Sadoway to hear about the frontiers of innovation. He has invented and is developing ways of producing metal from ore without the use of fossil fuel and without greenhouse gas emissions. He is also at the forefront of new battery technology. His liquid metal batteries promise to fundamentally change the way power grids operate, increasing the contribution from renewable resources and reducing the need to build traditional power plants.
Donald Sadoway
Professor Sadoway is John F. Elliott Professor of Materials Chemistry in the Department of Materials Science and Engineering at MIT. His research seeks to establish the scientific underpinnings of technologies that make efficient use of energy and natural resources in an environmentally sound manner.
He is a co-founder of Ambri, Inc. which is commercializing liquid metal battery technology for grid-scale energy storage, and a co-founder of Boston Metal which is commercializing molten oxide electrolysis for the production of metals, notably steel. Both the liquid metal battery and molten oxide electrolysis were discovered by GroupSadoway at MIT.
His TED talk about inventing the liquid metal battery has been viewed 1.8 million times and in 2012 Professor Sadoway was named by TIME magazine as one of the 100 most influential people in the world.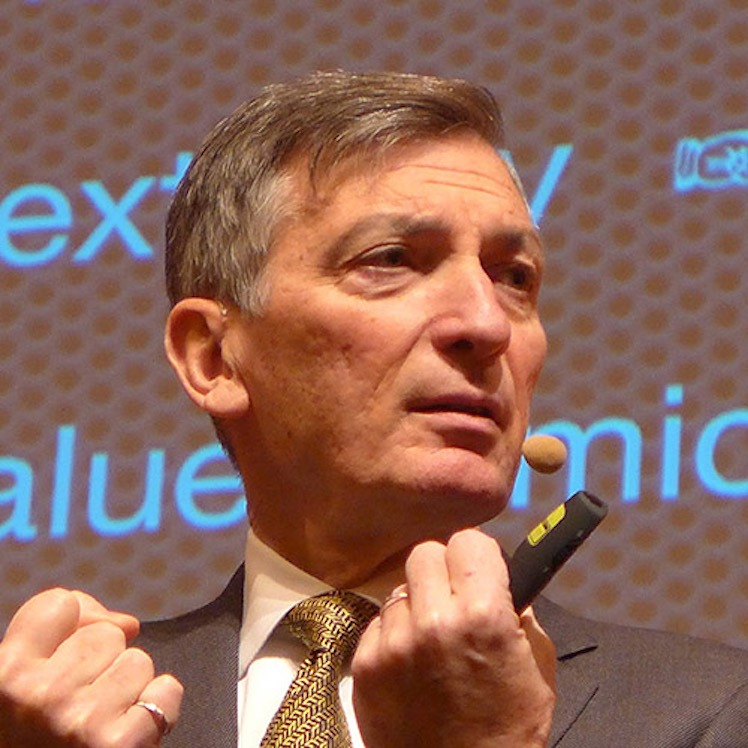 "No one is going to embrace any of this clean technology unless it's going to give you a product that is comparable to what we have now, or even superior to what we have now, and at a price that's comparable to what we have now."