How AI is changing how we understand – and succeed in – our chaotic world
David Weinberger
The internet plunged us into a chaos that we have come to accept, and learned to make work for us. Artificial intelligence is giving us a new model, a model that acknowledges and embraces the overwhelming chaos of the world (which, for centuries, we have hidden from and tried to deny) and provides us with answers and solutions that we may, or may not, understand.
This changes almost everything: how we make plans and strategies; what counts as an explanation and meaning; and even how we think about the place of humans in this chaotic world.
David Weinberger
David is a pioneering thought leader about the Internet's effect on our lives, on our businesses, and most of all, on our ideas.
He has contributed to fields ranging from marketing to libraries to politics to journalism and more as a strategic marketing VP and consultant; an Internet adviser to presidential campaigns; an early social-networking entrepreneur; a writer-in-residence at Google; a senior researcher at Harvard's Berkman Klein Center for Internet & Society, a fellow at Harvard's Shorenstein Center on Media, Politics and Public Policy, and a Franklin Fellow at the US State Department.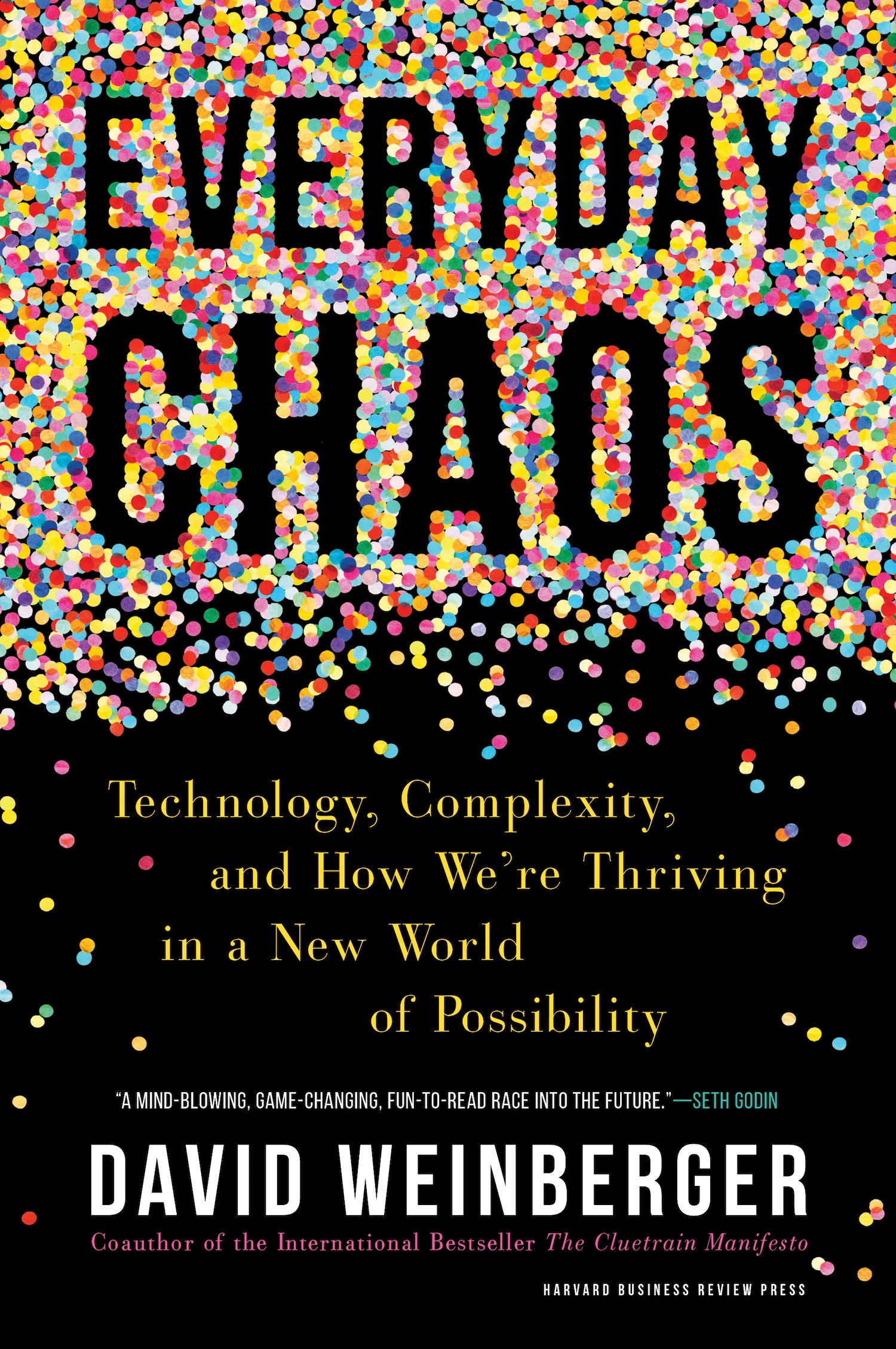 David Weinberger's writing has appeared in publications from Wired to Harvard Business Review. His books include the bestselling 'The Cluetrain Manifesto.'