James Comey
Former Director of the FBI
Saving Justice, in collaboration with How to Academy
Fired as the FBI Director by Trump in 2017, James Comey knows better than most what a force for good the US justice system can be – and how far afield it has strayed.
From prosecuting mobsters as an Assistant US Attorney in the Southern District of New York in the 1980s to grappling with the legalities of anti-terrorism work as the Deputy Attorney General in the early 2000s to, of course, his tumultuous stint as FBI director beginning in 2013, James Comey has dedicated his life to the pursuit of truth and justice.
Comey joins us at this pivotal time in his nation's history to explore the past, present, and future of justice in America.
James Comey
James Comey was sworn as the seventh director of the FBI on September 4, 2013. After he was fired as FBI Director, Comey held the King Lecture Chair in Public Policy at Howard University for 2017-18 and served as a Distinguished Lecturer in Public Policy at William and Mary for 2018-2019. In September 2020, his first book, A Higher Loyalty, was made into a Showtime limited series, The Comey Rule.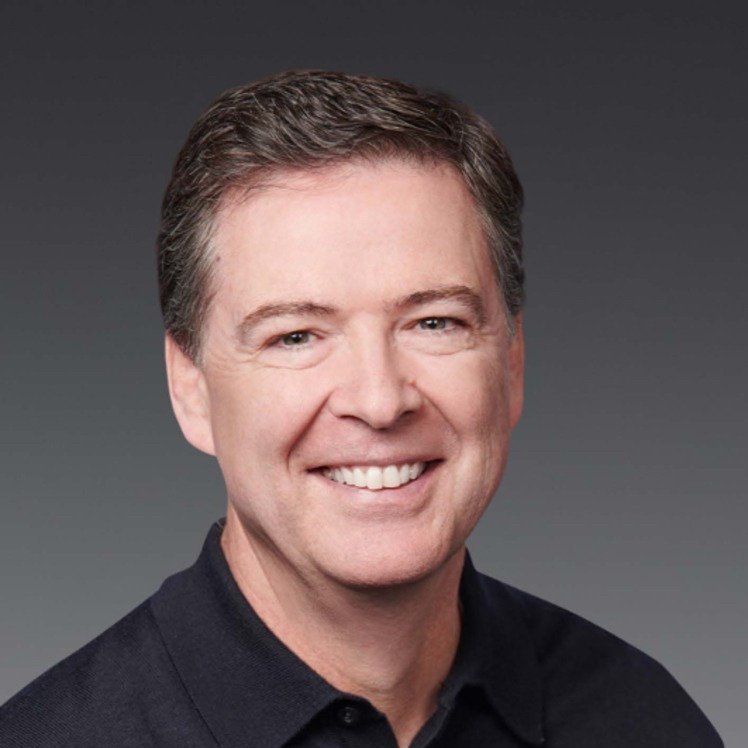 'I've had the good fortune to work in government in Republican and Democratic administrations… and will share stories from my work that illuminate the vital core values of American justice and why we must overcome and repair the corrosive damage Trump and his underlings have done with dishonesty, cronyism, political payback, and amorality.'