Our digital future
Paul Clarke, Chief Technology Officer, Ocado
Paul is Chief Technology Officer at Ocado, the world's largest online-only grocery retailer. Ocado Technology, with its 1,300 software engineers and other IT specialists, is responsible for building all the software and IT infrastructure that powers Ocado's end-to-end e-commerce, fulfilment and logistics platform.
Hear Paul talk about next generation logistics, the non-linear impact of AI/robotics and what the UK needs to do to prepare itself for the future it must embrace.
Paul Clarke
After joining Ocado in 2006, Paul initially worked on warehouse control systems and then joined the team designing Ocado's highly automated fulfilment centre.
Having established new teams for Simulation and Mobile development, Paul then co-wrote the first of Ocado's award-winning mobile apps.
Paul's current role includes exploring opportunities to use Ocado's technologies to disrupt other sectors, mapping the company's technology vision and future-proofing the business.
Paul read Physics at Oxford University and has worked in software engineering, consultancy, interim management and a number of software start-ups. In what little spare time he has alongside his work and family, Paul loves to invent and build stuff, design printed circuit boards, write software and generally tinker.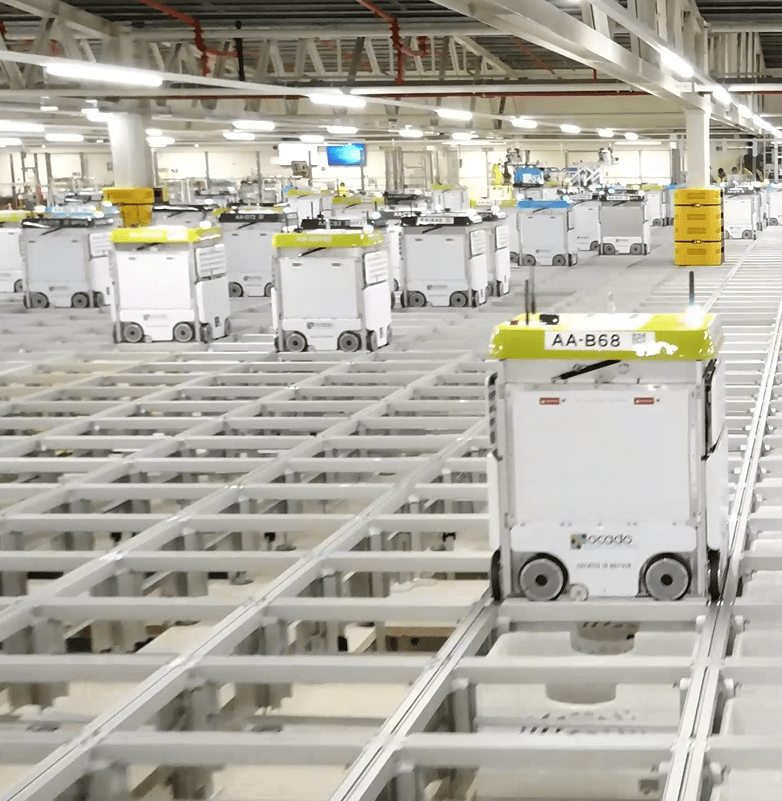 "We need to prepare children for the process of continual learning and the inevitable reskilling that awaits them; we need to teach 'self reinvention' as a meta skill and reframe the 'mid life crisis' into an art form."