Sheryl Sandberg and Malala Yousafzai with Adam Grant
Facing adversity, building resilience and finding joy
In conjunction with Intelligence Squared we bring you Sheryl Sandberg and Malala Yousafzai, in conversation with Adam Grant. Together, they will explore how even after the most devastating events, we can learn to find deeper meaning and appreciation in our lives and rediscover joy, discussing how we can help others in crisis, raise strong children, and create resilient families, communities, and workplaces.
More details can be found here.
Sheryl Sandberg
Sheryl is COO at Facebook and the bestselling author of Lean In: Women, Work, and the Will to Lead. She previously worked at Google and served as chief of staff for the United States Treasury Department.
Malala Yousafzai
A world-renowned activist for female education and human rights, Malala was awarded the Nobel Peace Prize in 2014. She founded the Malala Fund and in 2013 co-authored I am Malala, an international bestseller.
Adam Grant
Adam Grant is Wharton's top-rated professor and the best-selling author of Originals. He is a leading expert on how we can find motivation and meaning, and build cultures of generosity, creativity, and resilience.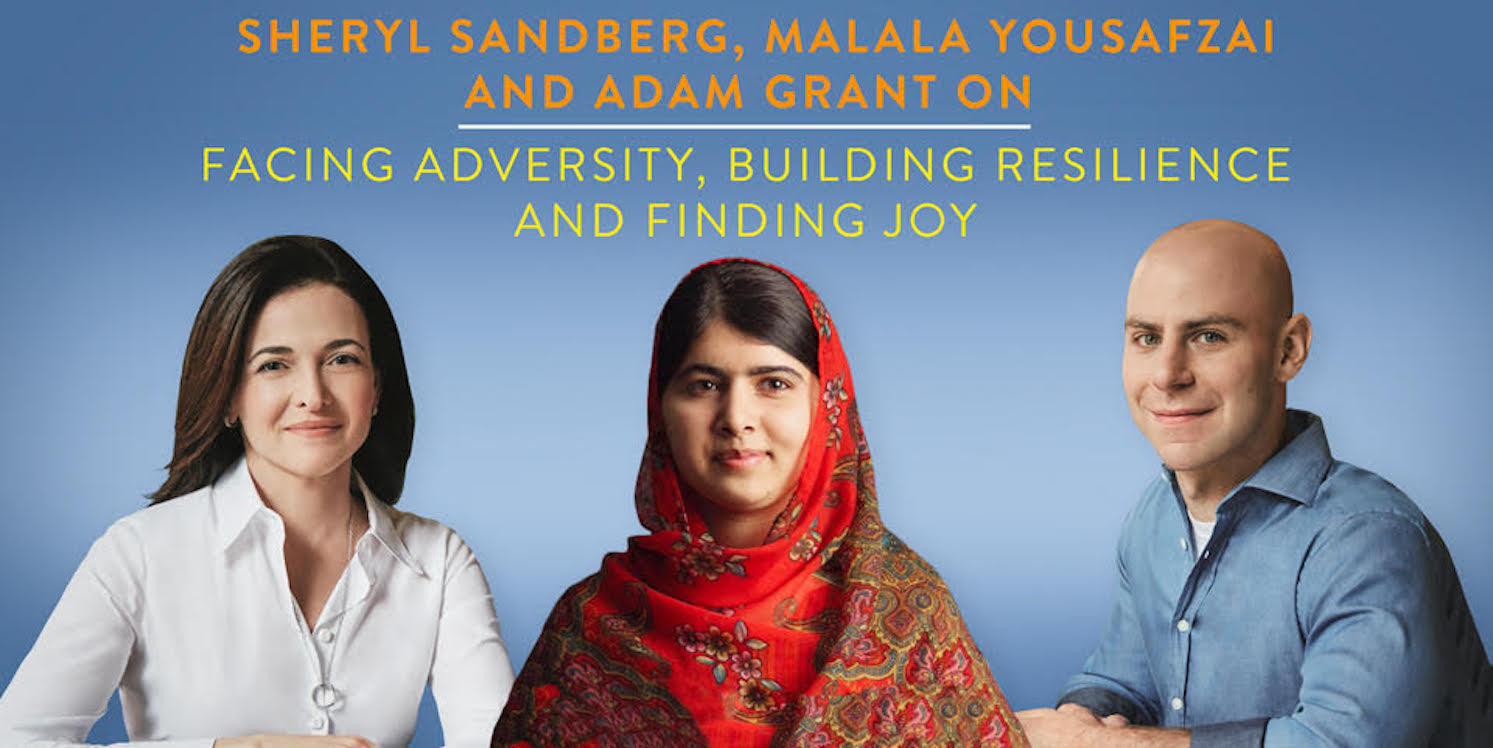 We all deal with loss: jobs lost, loves lost, lives lost. The question is not whether these things will happen but how we face them when they do.