Wilful blindness
Margaret Heffernan on why we ignore the obvious at our peril
Wilful Blindness was first published in 2011; the Financial Times called it one of the most important books of the decade. Largely inspired by the banking crisis and the crisis in the Catholic Church in Ireland, the book has gone on to be required reading in many institutions around the world: in finance, manufacturing, accounting, government and the law.
Margaret has now updated the book as events – Grenfell Tower, Rotherham, Wells Fargo, General Motors, VW, Brexit and Trump – keep so resoundingly proving her thesis. The new edition includes material on these and other examples, together with a new section on whistleblowers, antidotes and prevention.
Dr. Margaret Heffernan
Margaret produced programmes for the BBC for 13 years. She then moved to the US where she spearheaded multimedia productions for Intuit, The Learning Company and Standard & Poors. She was Chief Executive of InfoMation Corporation, ZineZone Corporation and then iCast Corporation, was named one of the "Top 25" by Streaming Media magazine and one of the "Top 100 Media Executives" by The Hollywood Reporter.
She is Lead Faculty for the Forward Institute's Responsible Leadership Programme and, through Merryck & Co., mentors CEOs and senior executives of major global organizations. She holds an honorary doctorate from the University of Bath and continues to write for the Financial Times and the Huffington Post.
She is the author of five books and her TED talks have been seen by over seven million people.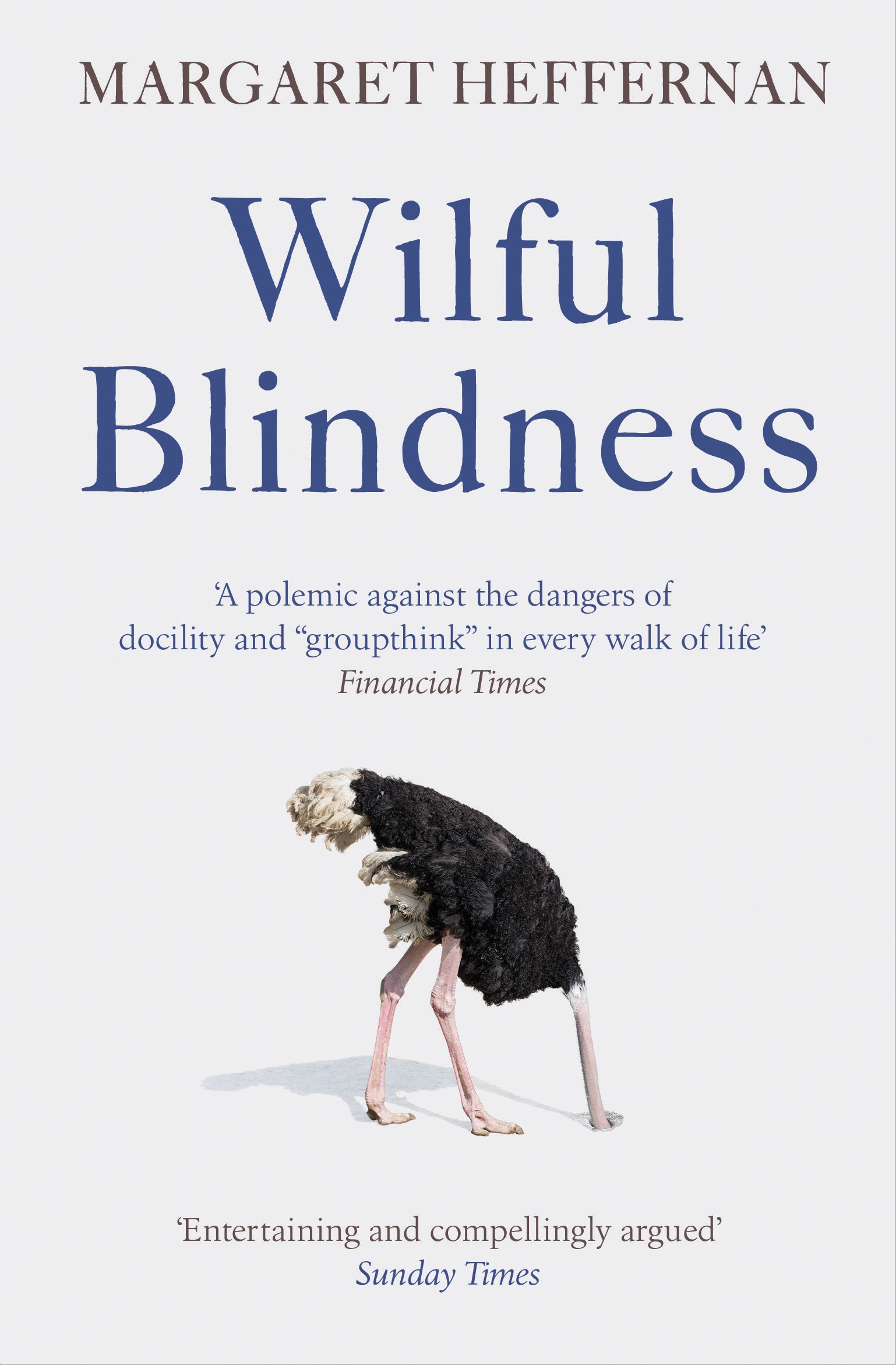 "An engaging read, packed with cautionary tales...Heffernan shows why we close our eyes to facts that threaten our families, our livelihood, and our self-image - and, even better, she points the way out of the darkness"