Paul Krugman meets Richard Layard
Can We Be Happier?, in collaboration with How to Academy
Paul and Richard will unveil concrete proposals for how we can each work to transform society, creating a culture that values and improves happiness for all. We hear from two of the most influential figures in contemporary political and economic thought, and discover a social movement promising to powerfully challenge our common assumptions and prejudices, injecting a note of rational optimism into our turbulent age.
Paul Krugman
Paul is recipient of the 2008 Nobel Prize in Economics and best-selling author, has been a columnist at The New York Times for twenty years. A Distinguished Professor at City University of New York, he resides in New York City.
Richard Layard
Richard is Professor of Economics at the London School of Economics, where he founded and directed the Centre for Economic Performance – one of Europe's leading research centres. He is now Director of the Centre's Wellbeing Programme and a member of the UK House of Lords where he focuses on education, employment, mental health, and of course, wellbeing policy.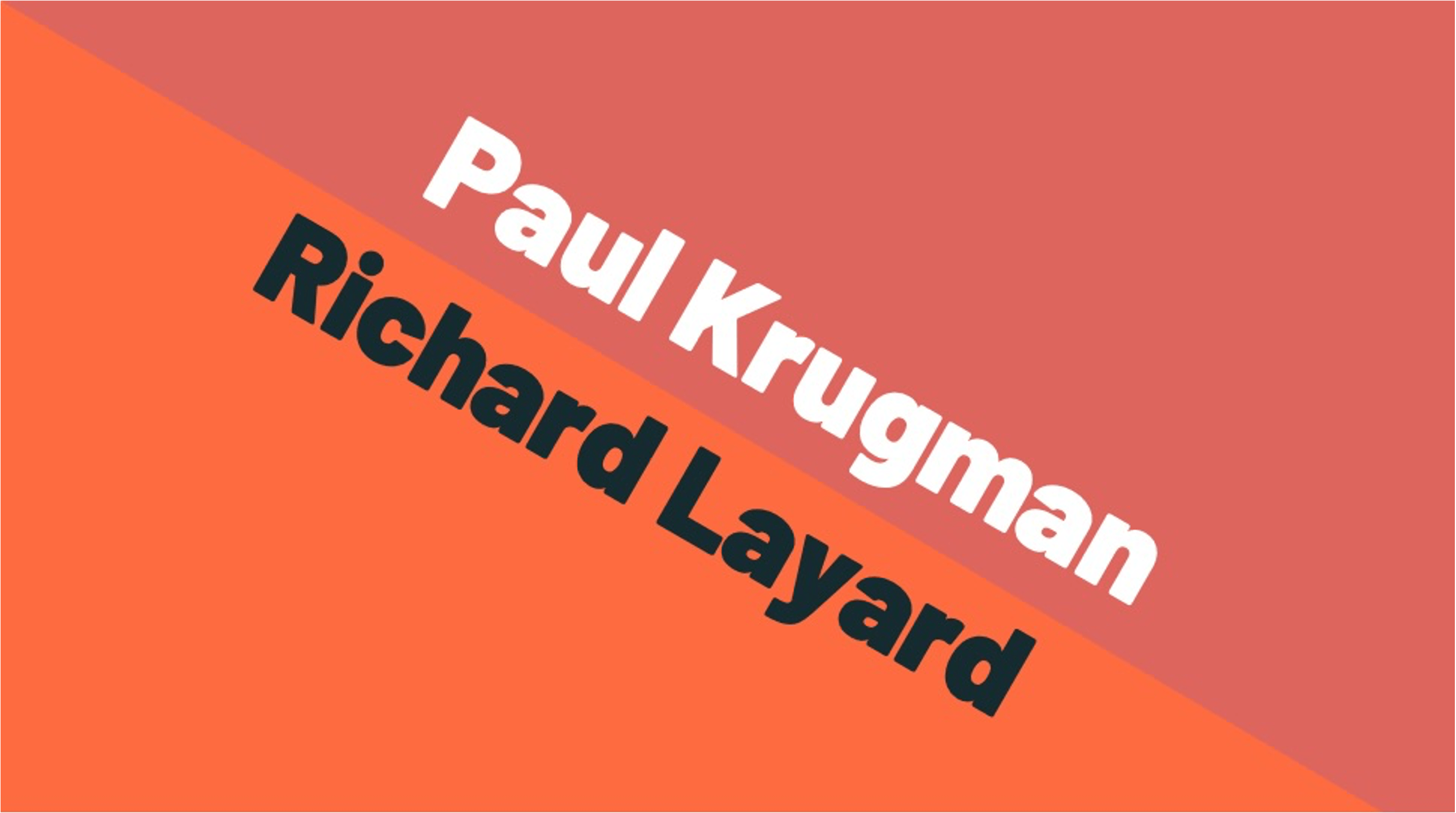 'In this book 'Can We Be Happier?' which is part of Richard Layard's excellent, ongoing exploration of what happiness is and how it can be achieved, he provides evidence that if you have peace of mind and are full of joy, your health will be good, your family will be happy and that happiness will affect the atmosphere of the community in which you live.'