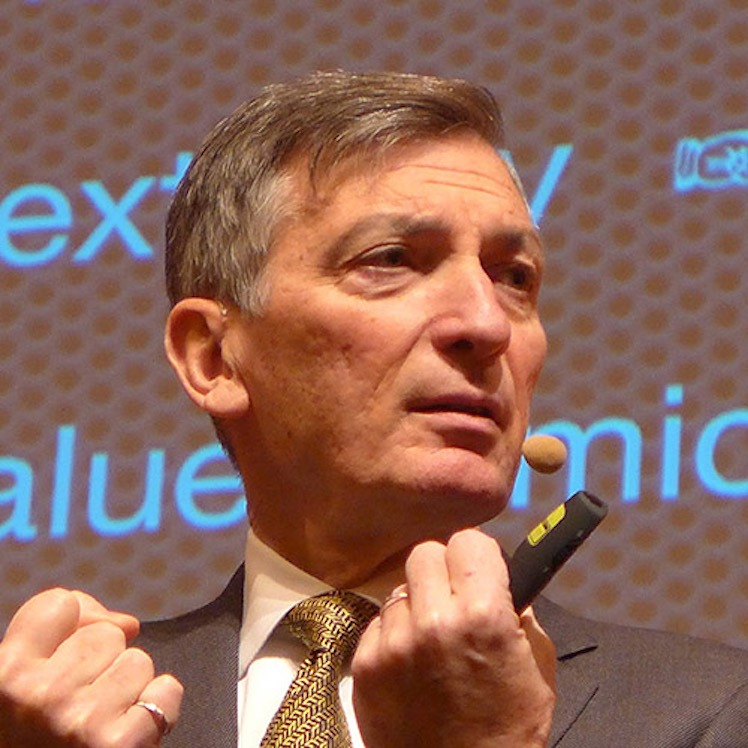 MIT Professor Donald Sadoway on batteries and steel
If we have any hope of stabilising the global climate, we urgently need to find new ways to produce the materials upon which our economies are built, and new ways to store energy.
Join Prof. Sadoway to hear about the frontiers of innovation. He has invented and is developing ways of producing metal from ore without the use of fossil fuel and without greenhouse gas emissions. He is also at the forefront of new battery technology. His liquid metal batteries promise to fundamentally change the way power grids operate, increasing the contribution from renewable resources and reducing the need to build traditional power plants.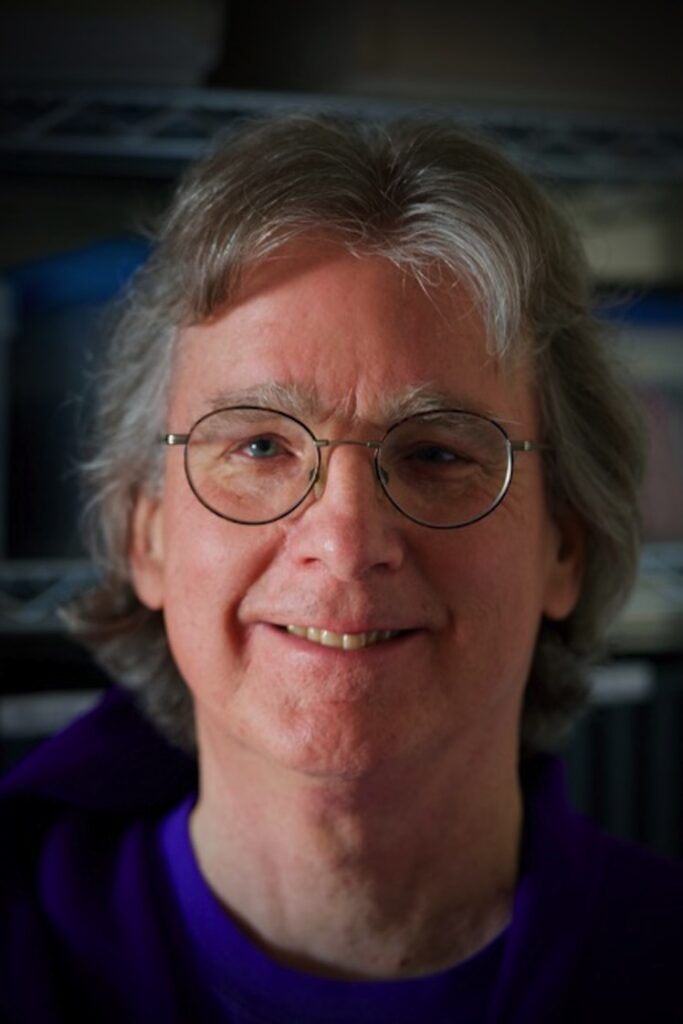 Zucked: Waking up to the Facebook catastrophe
If you had told Roger McNamee three years ago that he would soon be devoting himself to stopping Facebook from destroying democracy, he would have howled with laughter. He had mentored many tech leaders in his illustrious career as an investor, but few things had made him prouder, or been better for his fund's bottom line, than his early service to Mark Zuckerberg.
Zucked is McNamee's intimate reckoning with the catastrophic failure of the head of one of the world's most powerful companies to face up to the damage he is doing. It's a story that begins with a series of rude awakenings. First there is the author's dawning realization that the platform is being manipulated by some very bad actors. Then there is the even more unsettling realization that Zuckerberg and Sheryl Sandberg are unable or unwilling to share his concerns, polite as they may be to his face.
And then comes Brexit and the election of Donald Trump, and the emergence of one horrific piece of news after another about the malign ends to which the Facebook platform has been put.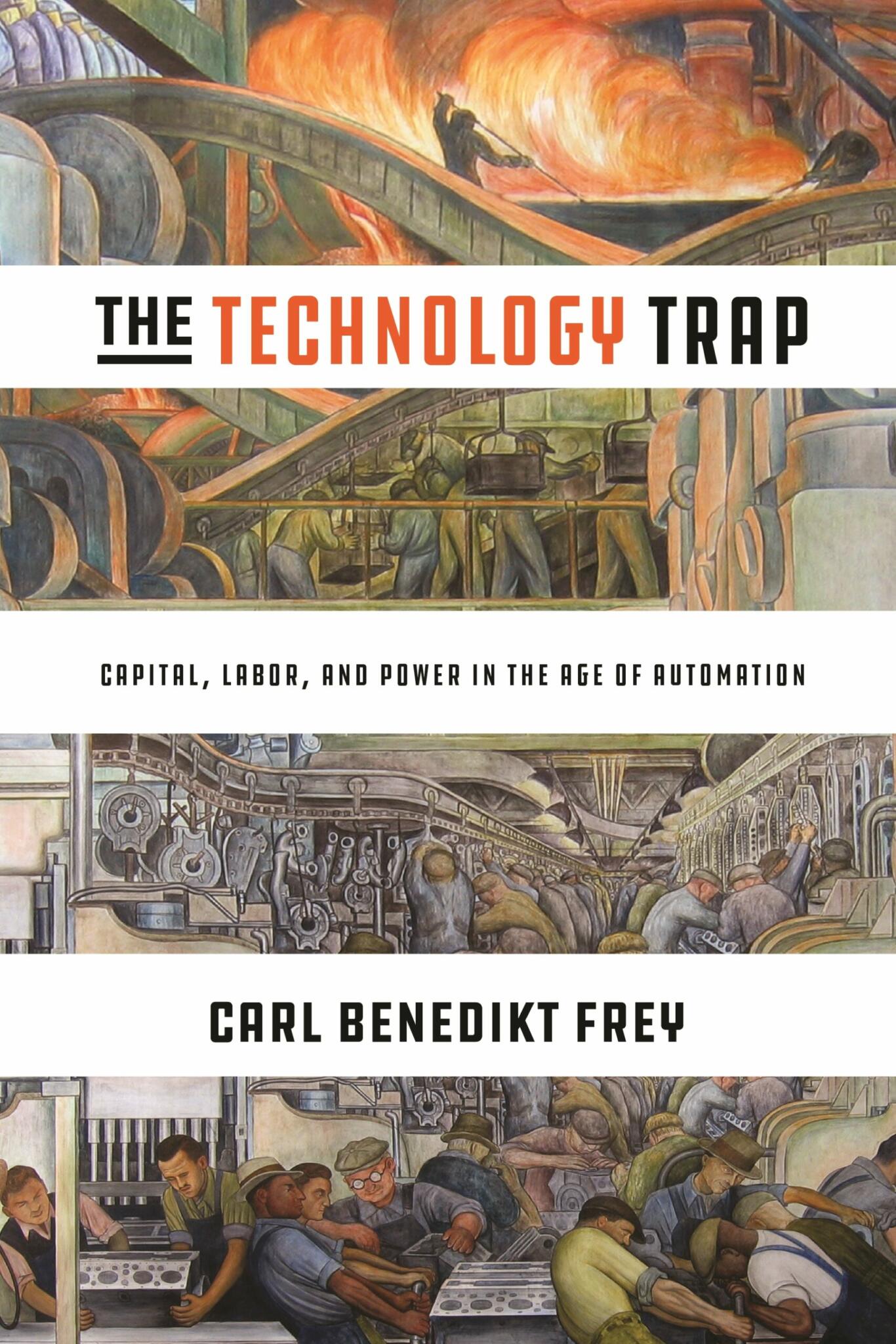 From the Industrial Revolution to the age of artificial intelligence, The Technology Trap takes a sweeping look at the history of technological progress and how it has radically shifted the distribution of economic and political power among society's members.
As Carl Benedikt Frey shows, the Industrial Revolution created unprecedented wealth and prosperity over the long run, but the immediate consequences of mechanisation were devastating for large swaths of the population. These trends, Frey documents, broadly mirror those in our current age of automation.
What happens depends upon how the short term is managed. In the nineteenth century, workers violently expressed their concerns over machines taking their jobs. Today's despairing middle class has not resorted to physical force, but their frustration has led to rising populism and the increasing fragmentation of society. As middle-class jobs continue to come under pressure, there's no assurance that positive attitudes to technology will persist.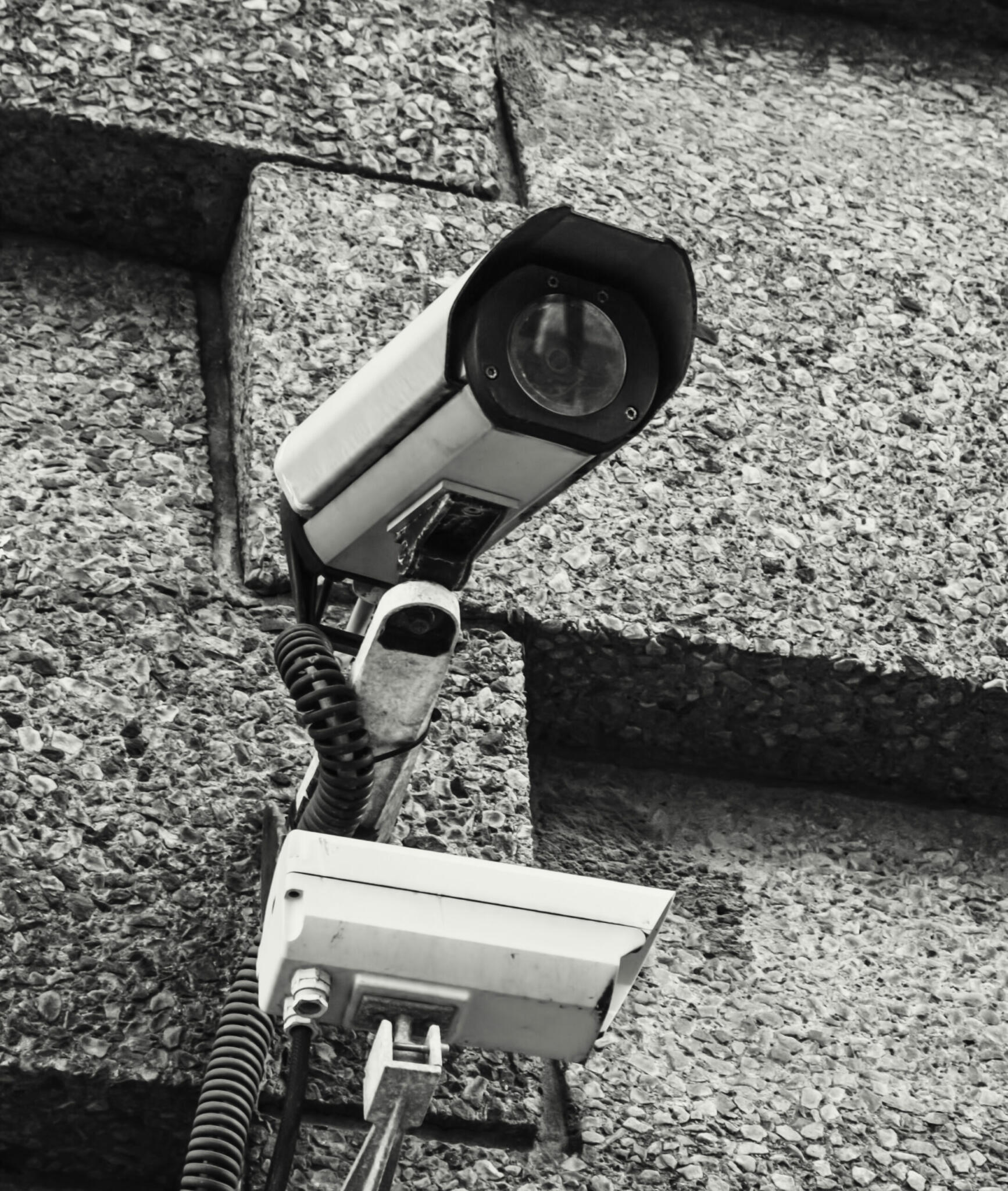 Wednesday 25 September 2019
Silkie Carlo of Big Brother Watch
Advances in facial recognition are proving very controversial. On the one hand this technology allows for better interfaces with other systems, can significantly increase security and holds much promise for law enforcement. On the other hand, it appears to pose a meaningful threat to our rights, our privacy and our sense of self.
Banned in San Francisco, but increasingly deployed elsewhere, facial recognition technologies can not only detect who we are, but also ascertain how we are feeling. What scares us most about them? Errors? Bias? Or just the realisation that our personal privacy is rapidly ebbing away? And what can and should be done?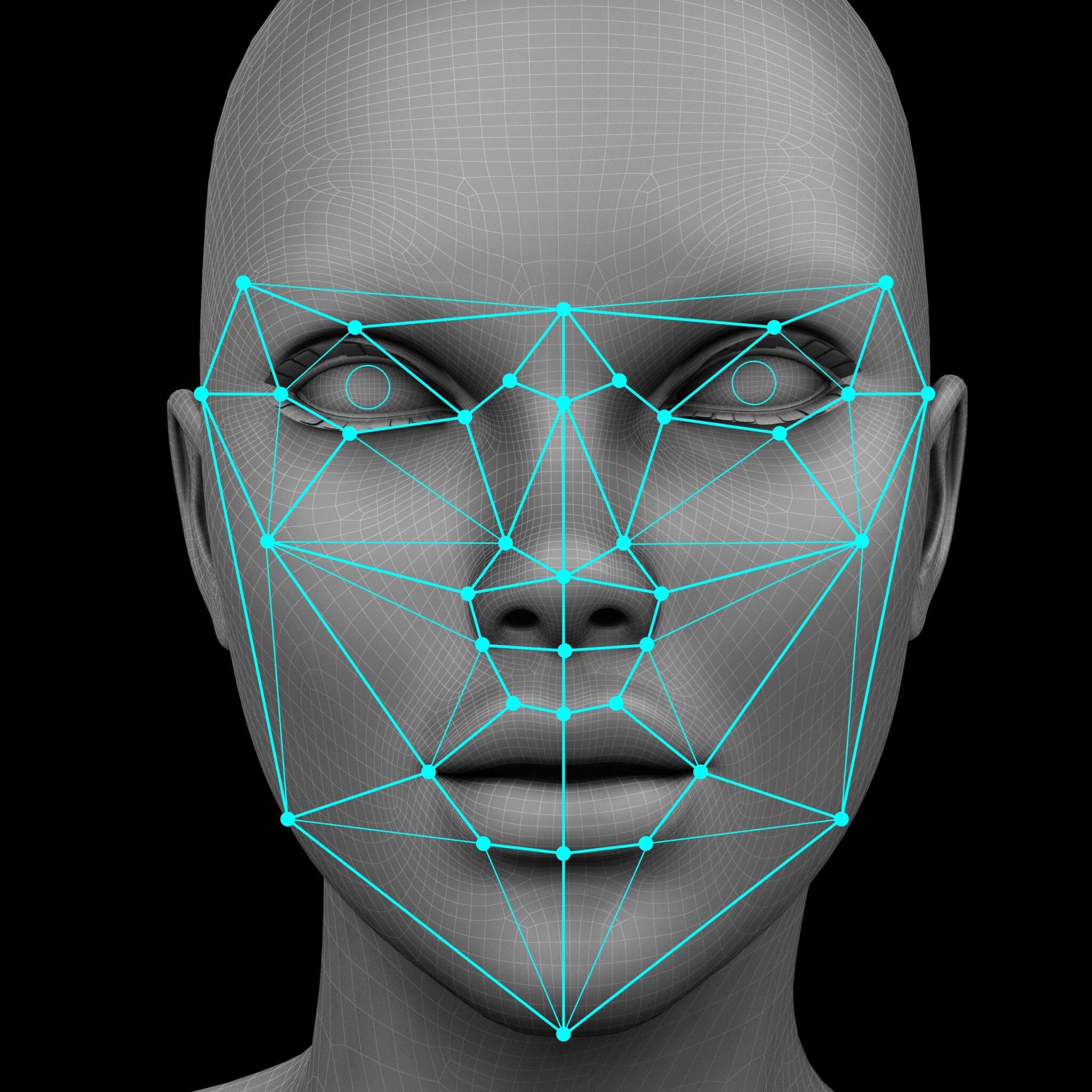 Tuesday 24 September 2019
Allan Ponniah of Facesoft
Stories about facial recognition, and what this means for society, are appearing everywhere these days.
Join us for a breakfast with the founder and CEO of Facesoft, one of the most advanced facial recognition companies in the world, to learn about where we are with the technology. What is technologically possible? What might be possible in the future? And what are the use cases?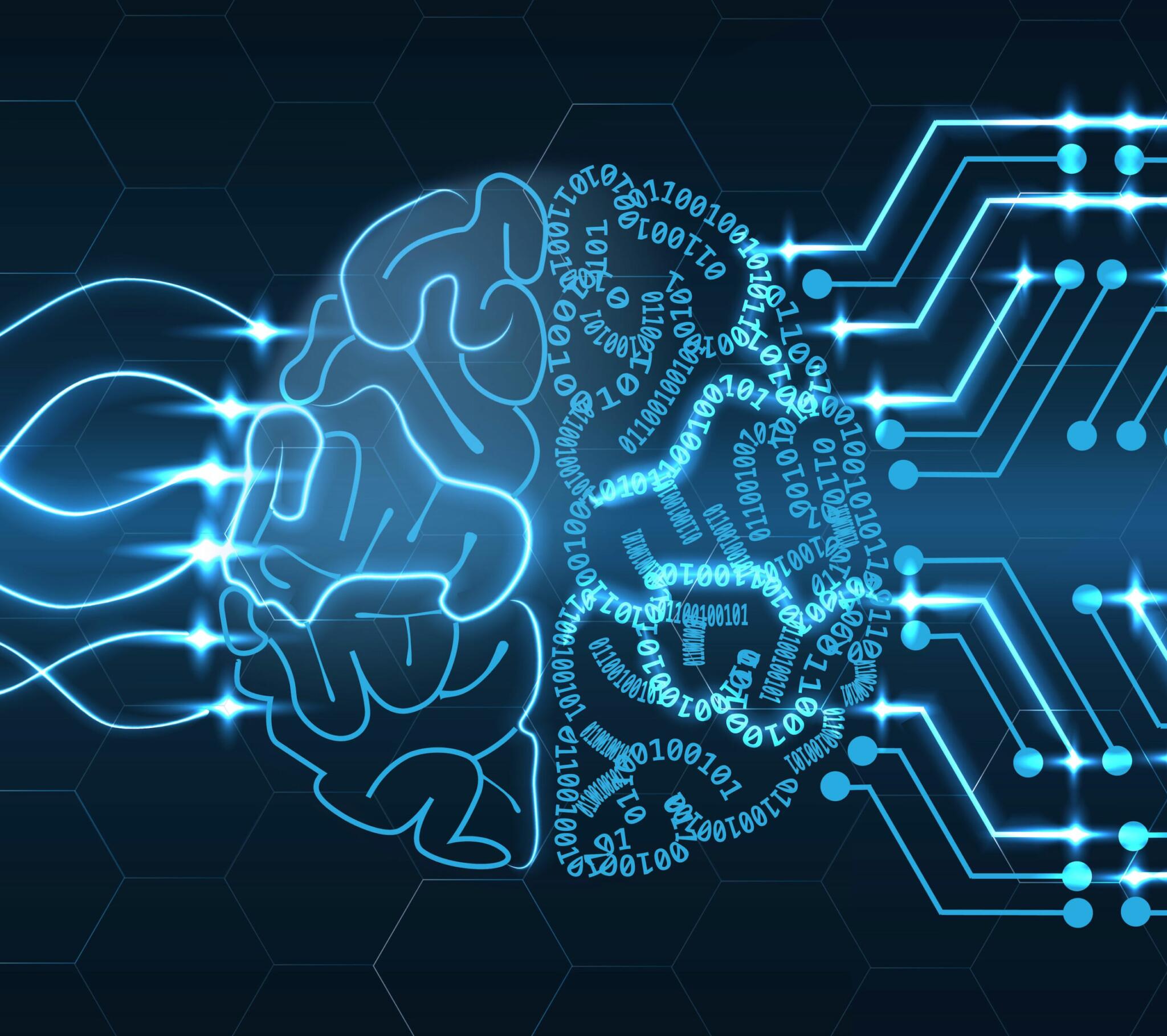 Adrian Weller & Zoë Webster in conversation with Tabitha Goldstaub
Explainable AI (XAI) is often touted as the solution to our uneasiness about AI. Unlike 'black box' machine learning (where even the designers cannot explain why decisions have been reached) its actions can be easily understood – and therefore trusted – by humans. 
What should we really be striving for in this area and how likely are we to be able to achieve it? Is there an inevitable trade-off between the power of AI and its transparency? Hear what our panel of experts have to say on these critical questions in the debate around AI and society.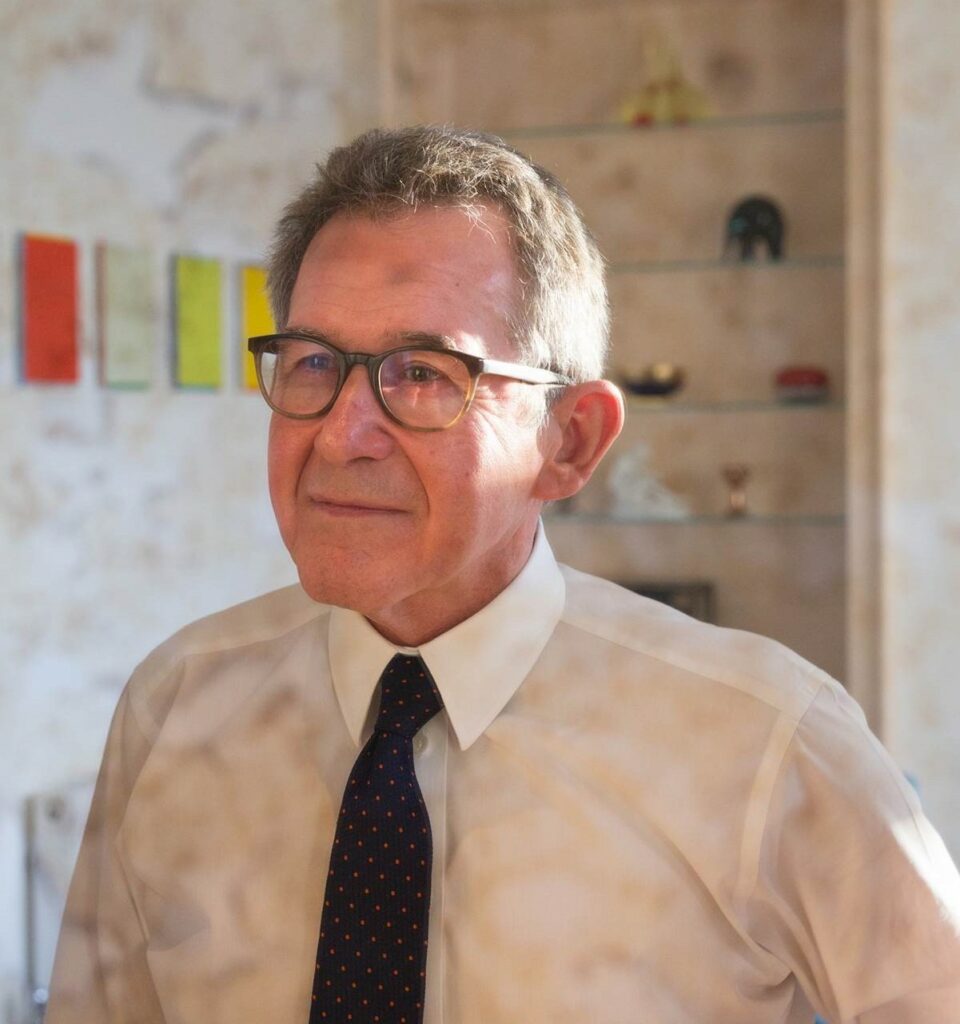 Today's unprecedented pace of change leaves many people wondering what new technologies are doing to our lives. Has social media robbed us of our privacy and fed us with false information? Will we all be terrorised by autonomous drones that can identify and kill us, one by one? And has our demand for energy driven the Earth's climate to the edge of catastrophe?
In his latest book, John Browne argues that we need not and must not put the brakes on technological advance. Civilisation is founded on engineering innovation; all progress stems from the human urge to make things and to shape the world around us, resulting in greater freedom, health and wealth for all. He argues compellingly that the same spark that triggers each innovation can be used to counter its negative consequences.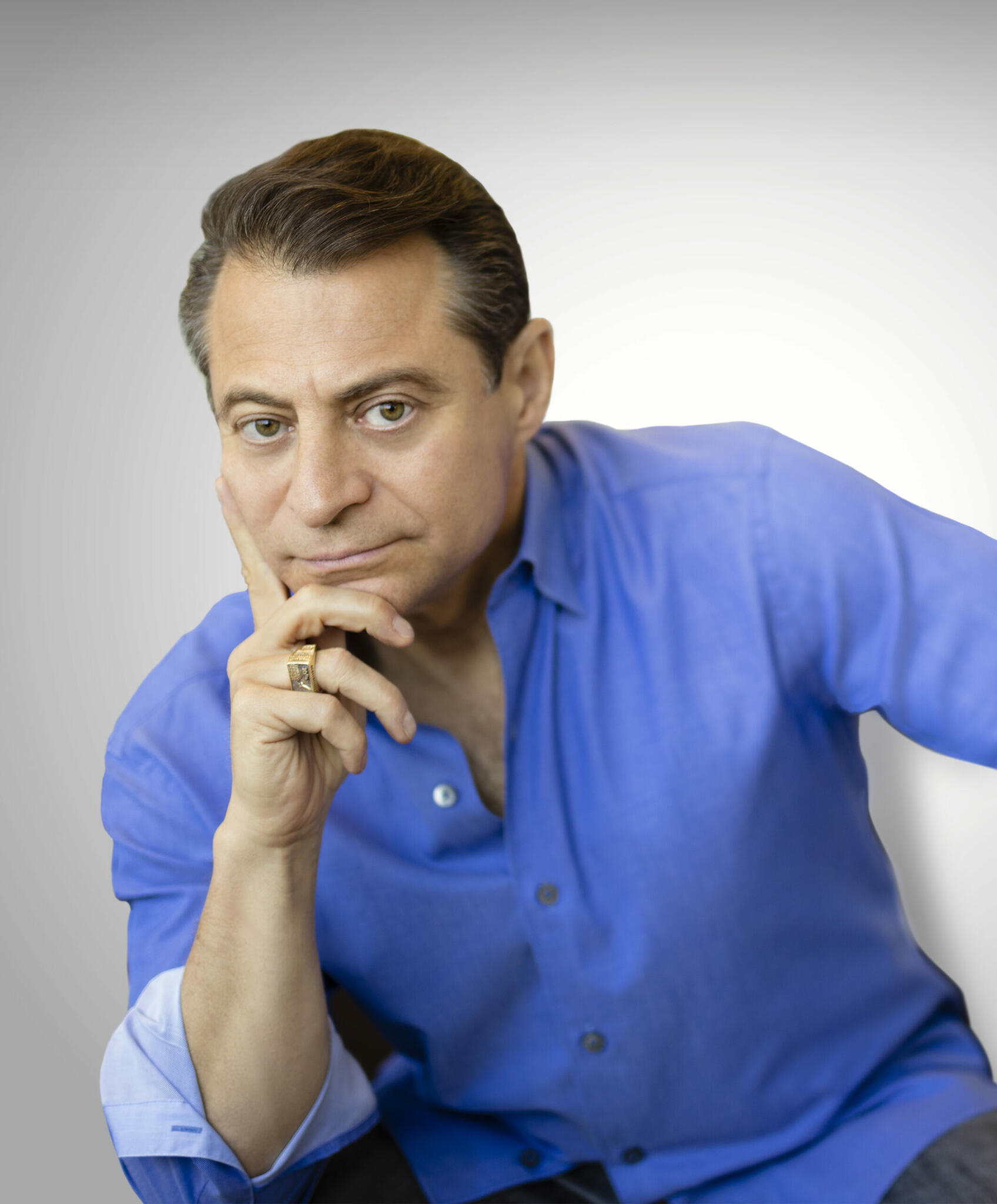 Thursday 28 February 2019
Founder, Executive Chairman, XPRIZE Foundation
Executive Founder and Director, Singularity University
Peter is the Founder & Executive Chairman of the XPRIZE Foundation, which leads the world in designing and operating large-scale incentive competitions. He is also the Executive Founder and Director of Singularity University, a global learning and innovation community using exponential technologies to tackle the world's biggest challenges and build a better future for all.
As an entrepreneur, Peter has started over 20 companies in the areas of longevity, space, venture capital, and education. He is also co-founder of BOLD Capital Partners, a venture fund with $250M investing in exponential technologies.
A New York Times bestselling author of two books, Abundance & BOLD, he earned degrees in Molecular Genetics and Aerospace Engineering from MIT and holds an M.D. from Harvard Medical School.
Fortune Magazine recently named Peter Diamandis as one of the World's 50 Greatest Leaders.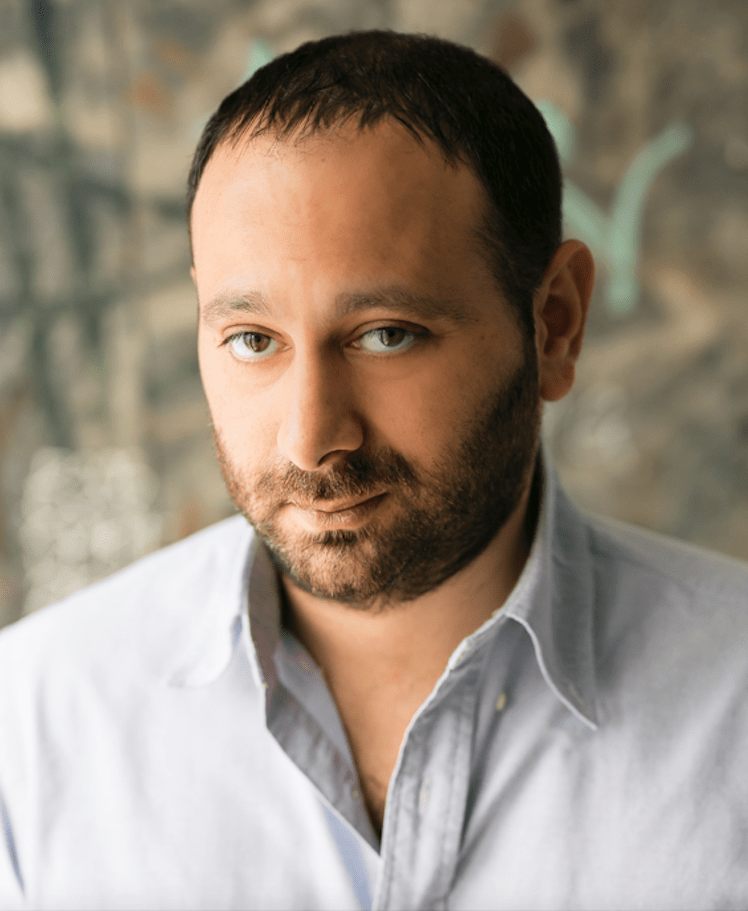 War in 140 Characters: How social media is reshaping conflict in the twenty-first century
Modern warfare is a war of narratives, where bullets are fired both physically and virtually. Whether you are a president or a terrorist, if you don't understand how to deploy the power of social media effectively you may win the odd battle but you will lose a twenty-first century war.
David's book "chronicles the transformation of conflict via social media into an entirely new kind of struggle at home and abroad. It's a thrilling headlong tide of real-life stories with genuinely profound moments of perception for our time." (Forbes)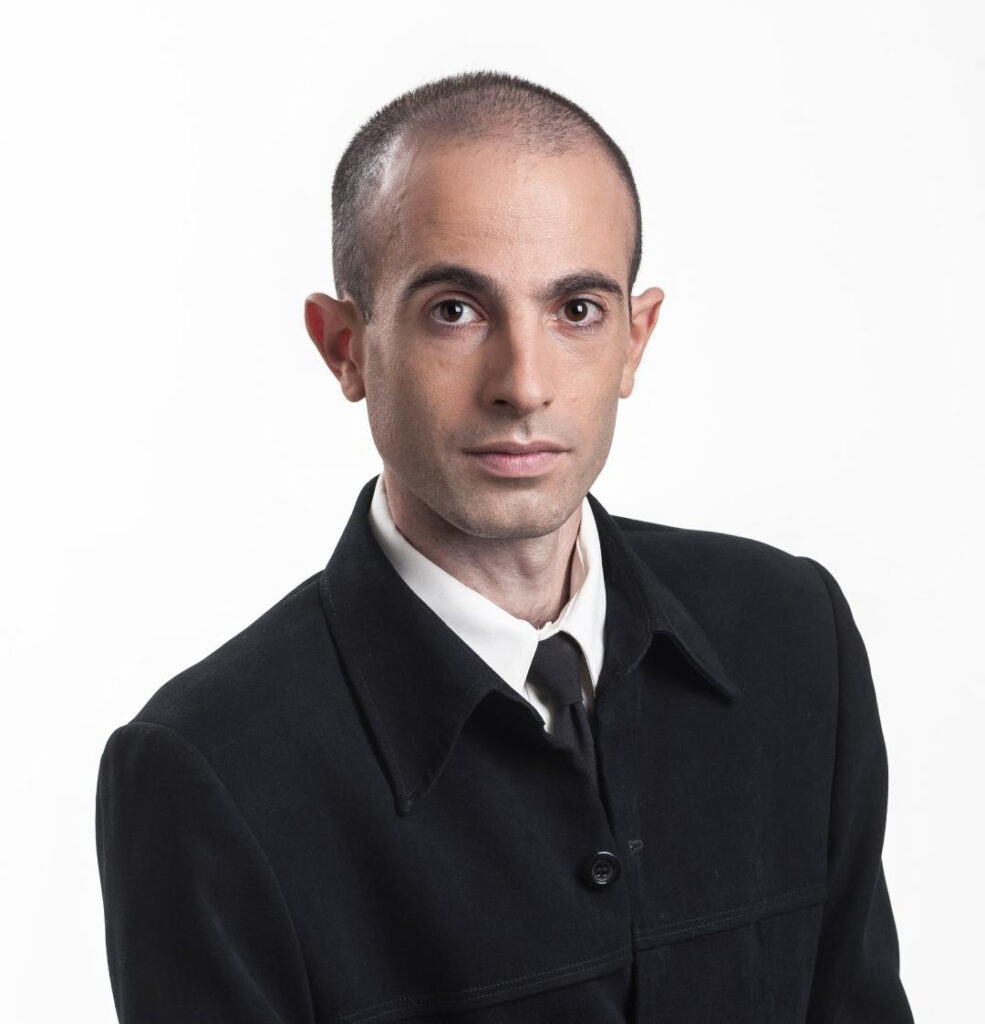 Yuval Noah Harari in conversation with Thomas Friedman
In collaboration with how to: Academy we present two of the greatest thought leaders of the 21st century coming together for an urgent conversation about the future of humanity.
In Sapiens: A Brief History of Humankind, Yuval Noah Harari compressed 70,000 years of history into a single book, arguing that one species rose to dominance over all others because shared beliefs enabled collaboration.
In Homo Deus: A Brief History of Tomorrow, he argued that the centre may be shifting once more, as we transfer our faith in ourselves to the gods of data and the algorithm.
Thomas Friedman has argued that the beginning of this century will be remembered not for conflicts or political events, but for the globalised 'flattening' of the world and the explosion of advanced technologies.
The cognitive revolution has already happened. What will our restless and aggressive species do about it?
Load More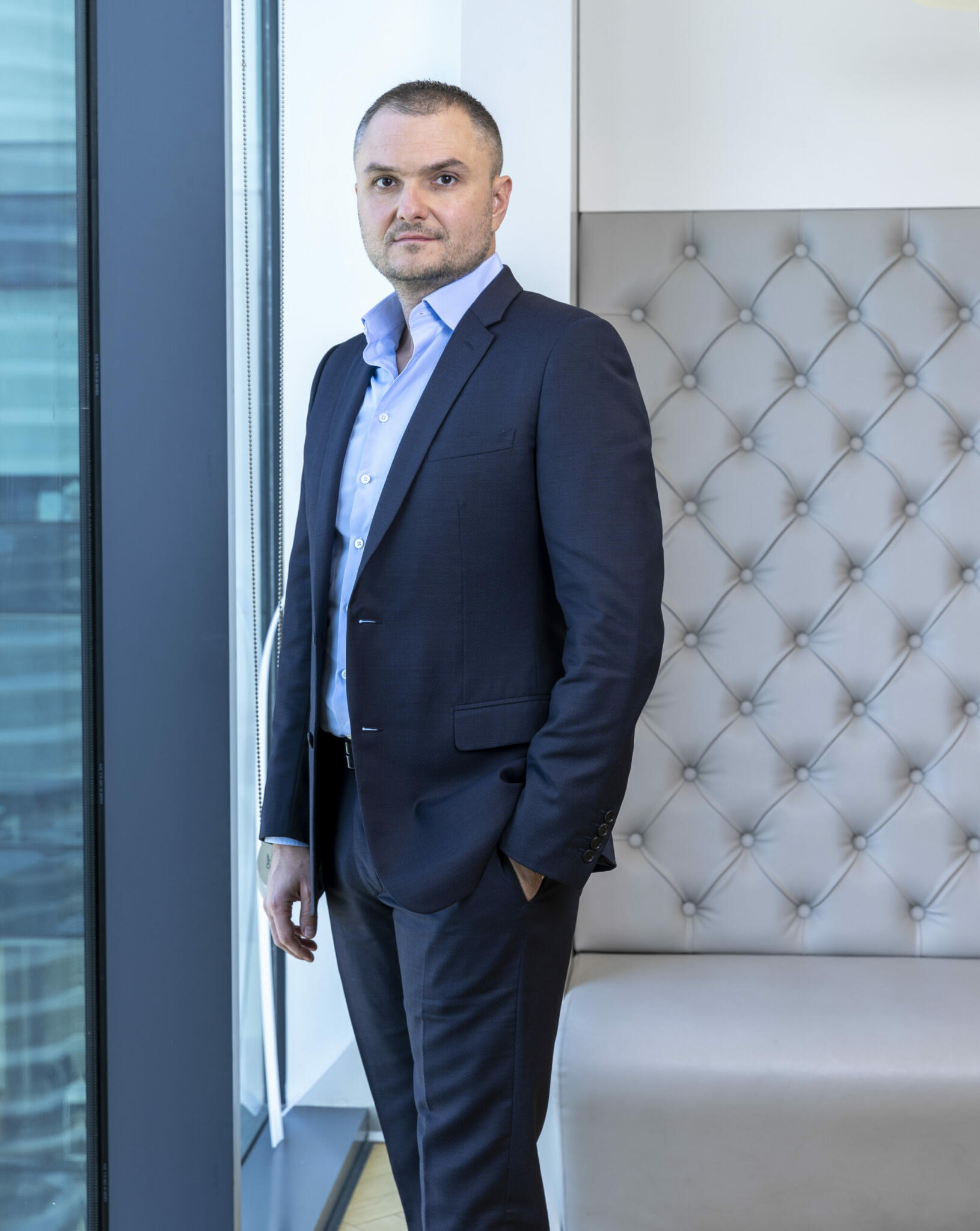 Thursday 30 November 2023
Senior partner and global leader of QuantumBlack, AI by McKinsey
Generative AI: Beyond the hype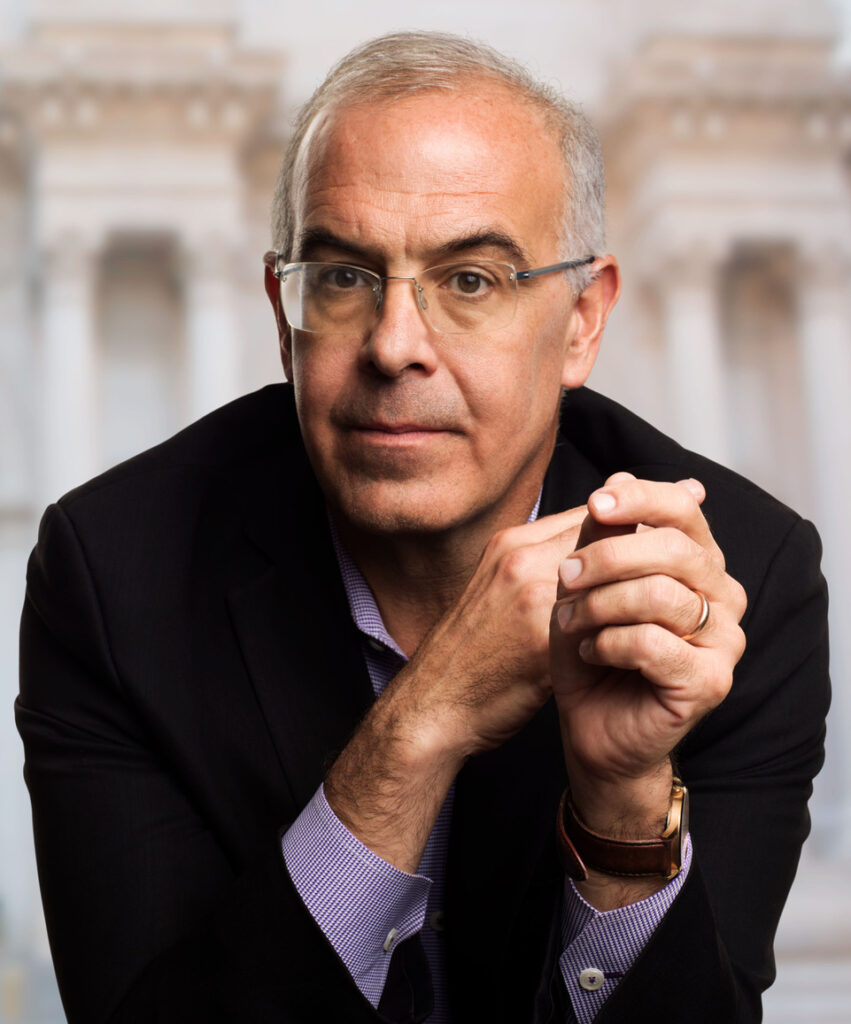 Wednesday 29 November 2023
Author and Columnist for the New York Times
How To Know a Person: The Art of Seeing Others Deeply and Being Deeply Seen